The Importance of Increasing Mining Safety
Author: Source: Date:2022-04-09 15:13:44
The Importance of Increasing Mining Safety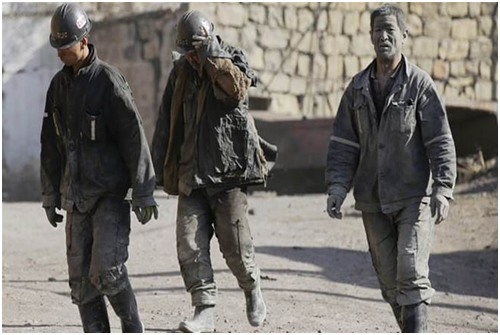 We heard often the explosion or accidents occurred in mine that cause injury or kill people. Ala these tragedies alarm us the importance of ensuring the personal safety in mine.
In recent day, An explosion late on Wednesday at a small coal mine in China's northern province of Heilongjiang killed nine workers, the official Xinhua News Agency said on Thursday. The incident occurred at the Yuchen coal mine, which has 60,000 tonnes of annual production capacity, located in the city of Jixi. The latest accident follows an announcement by China's State Council on Aug. 31 to launch a new round of safety checks at coal mines and chemical plants starting in September after injuries during an incident at a state-owned coal mine in August. China's coal output in August fell to a 10-month low, data from the National Statistics Bureau showed on Thursday, suggesting mines have reduced production in the wake of major accidents.
Nothing is more important to the coal industry than ensuring our people return home safely at the end of the working day.
Golden Future is a China supplier for mining cap lamp and explosion proof mining lights, tunnel lights. We provide safety illumination for miner workers. If you have any need for the cap lamps, pls contact us at [email protected]
News
HOt product
contact us
Email: [email protected]
Tel:0086-755-28902532
Address:Rm17E, ZhuJiang International Center, Long Gang District, Shenzhen City, China