What do you know about mining application in underground lighting market?
Author: Source: Date:2022-04-09 15:13:49
What do you know about mining application in underground lighting market?
In mining industry, lighting, which includes both miners cap lamps and other explosion proof lights takes a significant part. Also, it takes safety as the first role in mining application. Therefore, for the lights using in underground mines, most of countries have strict controls over it with its own set of guidelines regarding safety mining lighting systems. For example, the United States of America requires Msha Approval for the lights used in underground mines. Uuder this strict guidelines, the qualified lights may provide better vision for the miners to detect essential threats and avoide them.
Inside the mines, combination of some gases can cause undergrond explosion. Thus, the lights used in mining activities should be intrinsically safe and explosion proof.An intrinsically safe light is one in which the current in the light is of low energy to avoid sparks and explosion in case of short circuits. In explosion proof lights, the explosion started by the source is contained in the device itself. Also the device will not become too hot to cause explosion.
As the development of infrastructure and industry, mining industry has high demands for the underground lighting system. Golden Future Enterprise Hongkong Ltd. has also kept with the development trends to offer all the standard cap lamp features in compact, light weight and durable codelss cap lamp.
In the recent cooperation with Newtrax, Golden Future offers an new design RFID cordless cap lamp which has features listed below:
1.Unique identification of cap lamp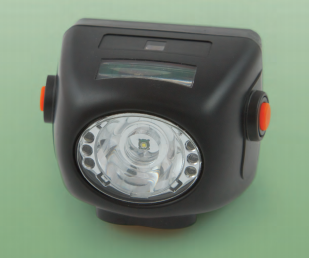 2. Tracking of location
3. Flashing of light for evacuation notification
4. Daily mandatory self-test procedure
5. Online/ offline indicator
6. Emergency assistance request
7. Emergency stop signals to vehicles in range
8. Acknowledgment of evacuation notification
9. Proximity warning to vehicles in range
Welcome to contact us if you have any interest in this RFID cordless cap lamp!
Contact: Anic Zhong
Email: [email protected]
Tel: +86-755-28902532

News
HOt product
contact us
Email: [email protected]
Tel:0086-755-28902532
Address:Rm17E, ZhuJiang International Center, Long Gang District, Shenzhen City, China