How to specify an ATEX explosion-proof light for your factory
Author: Source: Date:2021-09-15 16:46:46
How to specify an ATEX explosion-proof light for your factory
The many ratings and standards bodies can be a confusing alphabet soup of acronyms… ATEX, UL, NEC, IEC, IP and NEMA. When is ATEX the right one?
If you are considering an ATEX explosion-proof light for your factory, then you need to know that a light with an ATEX rating will be safe to operate in a potentially explosive atmosphere. Let's decode the marking of our DL618, an ATEX-rated explosion-proof Tube light that has been one of our best selling products.
Ex Mark: II 2G Ex db IIB+H2 T5 Gb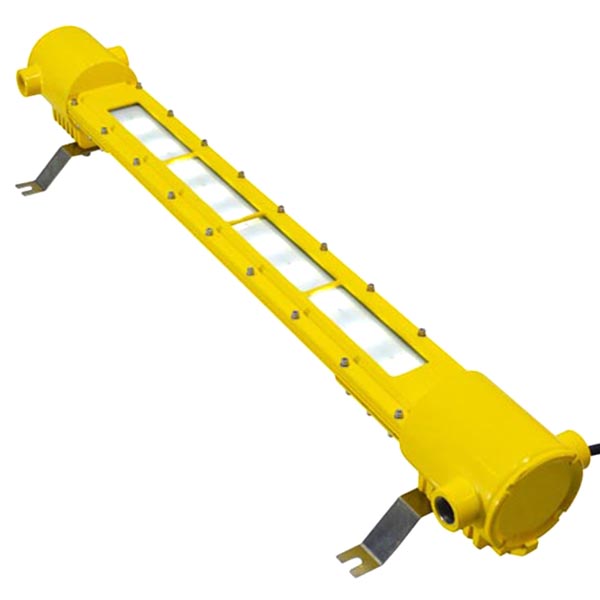 The II identifies Group II, intended for industrial non-mining applications. Mining has its own stringent requirements, as you might expect.
The 2 means Category 2. Category 2 applies to areas where explosive atmospheres caused by vapors, gases, mists or dust occur occasionally.
The G stands for gases, it is the rating for explosive gas environments.
The Ex stands for Explosion Proof.
The db refers to the Protection Method defined in yet another standard, IEC 60079. The d mark means Flame-proof, that the explosion proof light isn't going to provide a flame which could be a source of ignition, primarily because of the light's sealed housing.
The IIB+H2 means that the explosion proof light is safe to use in hydrogen environment. But it can't be used in environment where there exist acetylene.
The T5 is a temperature rating, the maximum surface temperature produced during fault conditions at 40°C ambient temperature. The value of T5 is 100°C.
The Gb gives the Equipment Protection Level. Gb refers to a high level of protection in explosive atmospheres caused by the presence of gas that is not the source of ignition in normal operation or when subject to expected malfunctions.
News
HOt product
contact us
Email: [email protected]
Tel:0086-755-28902532
Address:Rm17E, ZhuJiang International Center, Long Gang District, Shenzhen City, China